DesoBody®️ & DesoFace®️ – Intralipotherapy 26th September
£850.00
About the course
Price includes the product & consumables used on the day of training
Please provide your name as it appears on the professional register & your registration number at the time of booking for verification.
Out of stock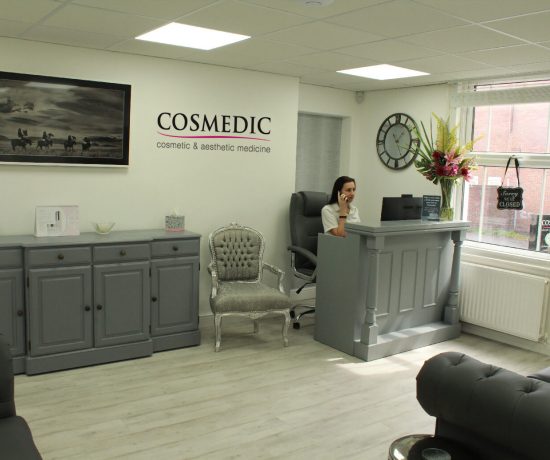 On the day
On the day, we are able to focus on applying the theory to the practice in a relatable way before spending the afternoon ensuring delegates have at least two hours of hands on and supervised practice on volunteer models. We ensure a ratio of no more than 4 delegates per trainer for this practical session.
Following successful completion, of course your certificate will be recognised by all insurers, and because of total hours spent, including reading, this course can be counted as 6 hours towards your CPD log.
The manual remains a useful resource, we have a closed Facebook group for Alumni and you will always have access to the trainers for help and advice as you gain experience.
On-site
Training Requirements
We are very happy to come to you. You will need a suitable clinical environment and willing models for the practical session. Injection lipolysis trainer will bring a laptop for the presentation and provide all the necessary consumables specifically used for treatment (DesoFace, DesoBody needles, syringes, toppers and skin prep;).
Dates to be mutually agreed. On receipt of payment, information to support selection and consent of models is provided.
*Client demand is high in Summer months when patients wish to holiday and are exposed, but treatment is ideally carried out during the Autumn & Winter months.
You will need
Treatment room with space to work on either side of the treatment couch
Good lighting.
Adjustable height couch and/or adjustable height stool/s on wheels
Disposable couch roll
Hand washing facilities
Examination gloves
Sharps bin
2-3 suitable volunteer models
Warning
: count(): Parameter must be an array or an object that implements Countable in
/homepages/2/d737777332/htdocs/wp-content/themes/cosmedic/template-parts/blades/one-column-editor.php
on line
35
Do I need to purchase any equipment or products in advance of the training?

We recommend you do not, as part of the training we will discuss what you need and help you prepare.

Do you provide before and after photos to help me market my practice?

No, but company images and marketing materials are available from MedFx.

Where can I buy DesoBody and DesoFace from?

A Pharmacy account is required.

I'd like to do the on-site training and am happy to share with someone else- can you find someone to share with me?

Yes, we can try to match you with another delegate who wishes to share costs. Please do not hesitate to contact us if you have any further questions.