Botulinum Toxin (Foundation) Two Days + Self Directed Learning, Observation of Practice & Assessment
£1,500.00
About the course
Our foundation course is the ideal introduction to the use of botulinum toxin in aesthetic practice. We accept that you will not become an expert overnight, but our comprehensive course content hands on supervised practice self directed study and  the opportunity to undertake a practical assessment will enable you to start off in a safe and ethical manner.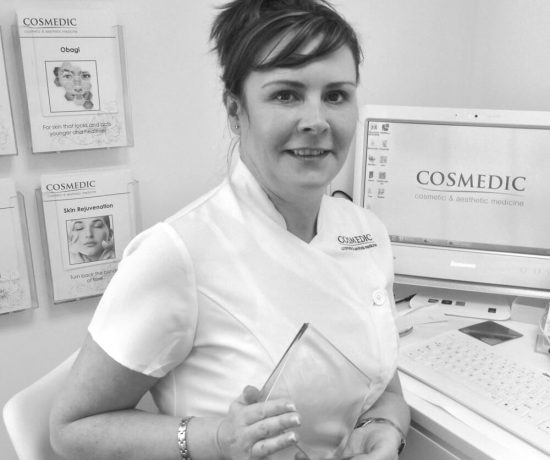 RN NIP MSc PGDip PGCert
Sharon King
Sharon King has over fifteen years of experience delivering education and training in the field of aesthetic practice. She has worked with many of the leading pharmaceutical companies as a clinical educator and nurse specialist. She serves as the current Vice Chair of the British Association of Cosmetic Nurses and is also a member of the Education committee of the BACN, a member of the board of the Aesthetic Complications Expert Group, member of The British Association of Sclerotherapists and a member of The Dermatology and Aesthetics Nurses Association, Ireland.
Sharon is known for her calm and patient teaching style, care and attention to detail.
Credentials:
• NMC Registered Nurse,
• NMBI Registered Nurse
• Independent & Supplementary Prescriber
• MSc Non-Surgical Aesthetic Practice
• PG Dip Non-Surgical Aesthetic Practice
• PG Cert Non-Surgical Aesthetic Practice
• Recognised Teacher Status Cardiff University & University of Northumbria
Awards & Acknowledgements:
• Nurse of the year award winner, British Journal of Nursing 2013
• Aesthetic Nurse of the Year, Cosmetic Awards, 2013/2014
• Rising Star Award, Cosmetic Awards, 2012
• Professional Initiative of the Year, (ACE Group) Aesthetic Awards, 2017
Description
This course is designed for doctors dentists and registered nurses focusing on the cosmetic use of botulinum toxins
This is a comprehensive foundation course that takes place over two days plus and additional assessment session which includes:
Pre reading material for self -directed study prior to attending the theoretical session and practical sessions.
We cover during the taught sessions:
Pharmacology,
Anatomy & physiology related to toxin treatments,
Consultations skills &  assessment,
Treatment,  including, recommended dosages, reconstitution, handing, storage
Preventing and management of complications.
A student handbook for reflective practice, case studies
Follow on practical session & assessment plus access to tutorial support through our closed social media channels.