Selma Chudley  DesoBody & DesoFace
 "I could not recommend this place enough. My whole experience from start to finish was smooth and enjoyable. I will be going back for more courses for sure. Sharon was just so wonderful in every way. I warmed to her as soon as I met her. She made me feel at ease when I was injecting, which was very important to me and it probably is to many other delegates. She explains everything really well that it all sticks in. She's just amazing.  Need I say more"
Sharon Loughran PDO Threads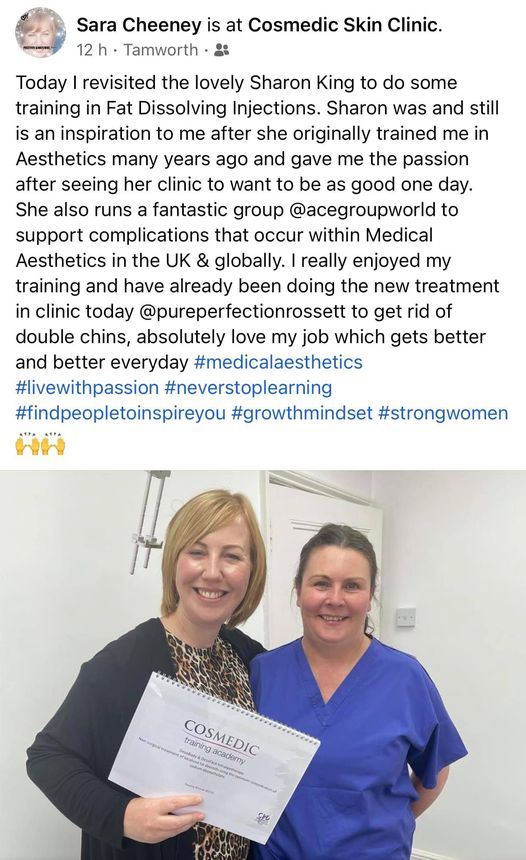 Karen Mitchell DesoBody & DesoFace
I had a fantastic training day with Sharon. She's knowledgeable, professional and also friendly, which is a bonus. I would Recommend x
What a wonderful day we have had so much fun and learning. Thanks Sharon always a pleasure and so professional 
Deb Forsythe
Great course highly recommend it
Thank you sharon for a really great day training with you with Deso face/body. Very informative and always good to have a small group. Thank you Jackie.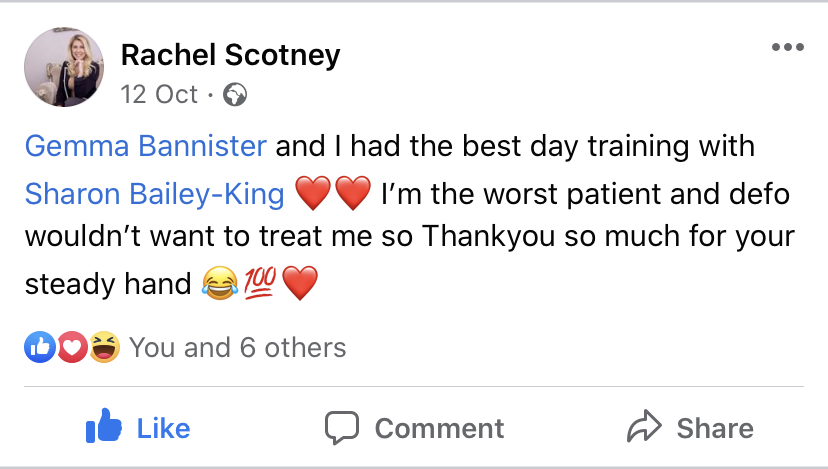 Vicky   1 - 1  Cannula for dermal fillers
" Thank you for your excellent teaching – I feel totally at ease with a cannula "🙂
With the Boss. Thanks Sharon for an amazing day of training
What a wonderful day we have had so much fun and learning. Thanks Sharon always a pleasure and so professional 😘 Deb Forsythe
These are just a few of the things delegates say about our courses.
Feed back is important, we listen to what you have to say to make our courses as informative and comprehensive as possible.