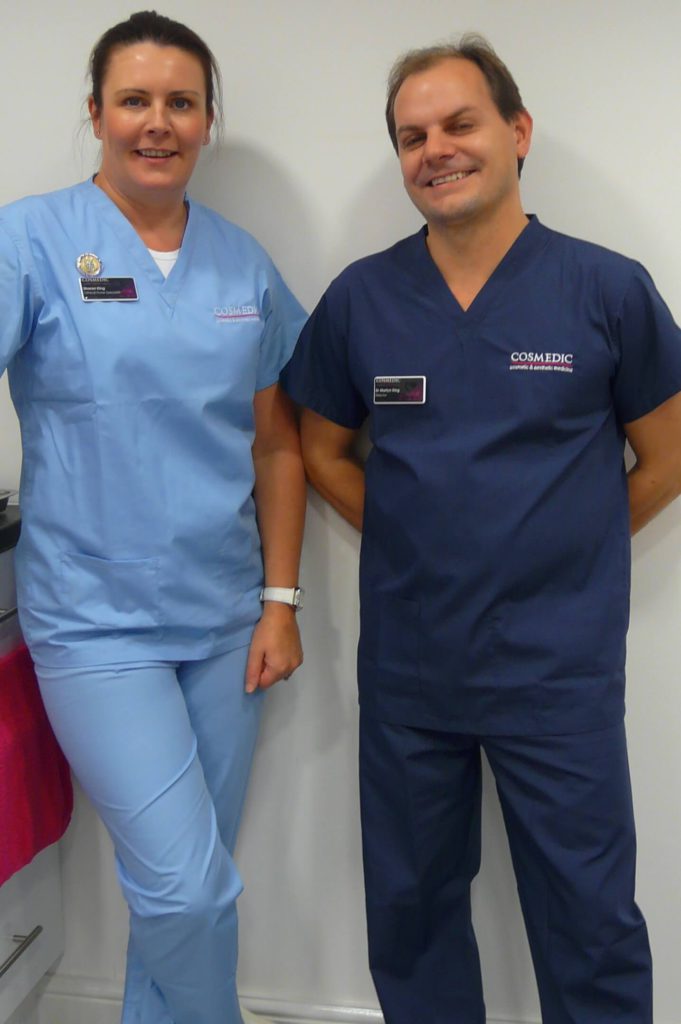 Cosmedic Training Academy is owned and managed by a husband and wife team, Martyn and Sharon King. Martyn completed his medical degree at Leicester University and worked as a GP before specializing in aesthetic medicine. He is the director of ACE Group World®, which he co-founded with Sharon 11 years ago to address the lack of uniformity in the management of complications resulting from aesthetic treatments. ACE® currently has over 3000 members, consisting of doctors, dentists, nurses, and pharmacists conducting aesthetic treatments both in the UK and abroad.
Credentials:
Vice Chair of the Joint Council for Aesthetic Practitioners JCCP
Medical Director ACE Group World®
Key Opinion Leader for various pharmaceutical companies
Lifetime Achievement Award for services to the aesthetics sector 2019
PG Cert, PG Dip and MSc Non-Surgical Aesthetic Practice
V300 Practice Assessor
Sharon obtained her first degree from the University of Wolverhampton and worked primarily in theatres, specializing in plastics and reconstructive surgery. She later worked in community nursing and became a trainer in aesthetic injectables, a role she has held for many years. In 2021, she became the first nurse practicing aesthetic medicine to be credentialled by the Royal College of Nursing, after completing an MSc in Non-Surgical Aesthetic Practice alongside Martyn.
Credentials:
Nurse Independent Prescriber
PG Cert, PG Dip, and MSc Non-Surgical Aesthetic Practice
Aesthetic Nurse Practitioner of the Year 2013
British Journal of Nursing Award Winner
RCN Credentialled Advanced Level Nurse Practitioner
Recognised Teacher Status
V300 Practice Assessor
KOL and Advisory Board Member for various pharmaceutical companies
Director of regulatory affairs ACE Group World®
Vice chair BACN
Both Martyn and Sharon are passionate about promoting and improving standards in the field of aesthetic medicine, which is why education and high-quality training in the sector are so important.