Non Medical Prescribing DMP/Supervisor/Assessor Service.
Mentoring NMC Revalidation and Professional Development.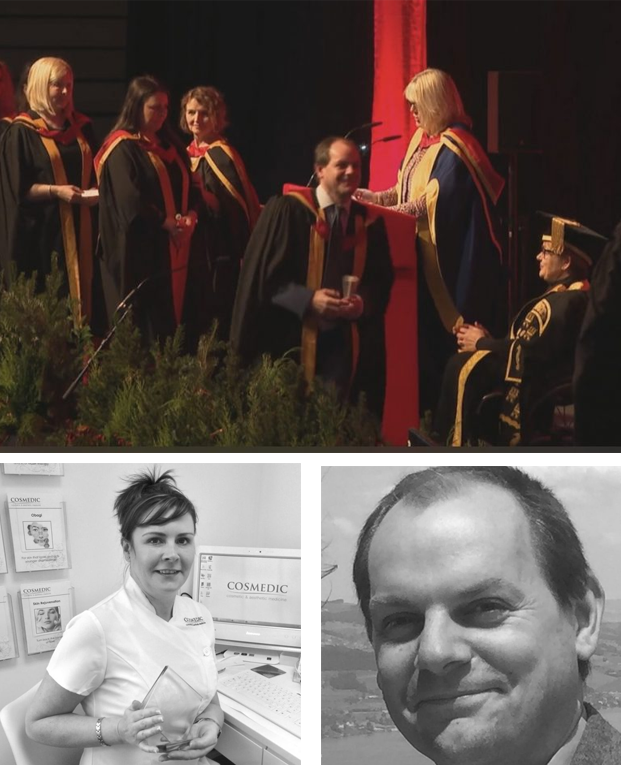 We understand the importance of ongoing support and mentorship and are happy to provide mentorship to practitioners new to aesthetics.  We can also facilitate students who are undertaking the independent and supplementary prescribing course (V300) to attend for the compulsory 90 hours.
Students get the opportunity to shadow Martyn & Sharon in clinic and have tutorial support. In 2020 we also introduced an additional feature to support our prescribing students. The online e-learning platform accessed via the academy portal. Here you will gain access to prescribing e books, journals, tutorials, case studies and much more to help you with your studies. As experienced practitioners and tutors in the field of aesthetic medicine, your time with us will be pertinent to your chosen field but as we also offer private GP services and Martyn is afterall a practising General Practitioner, you will also gain exposure to other areas of medical consulation and practice including dermatology and minor surgery. As a teaching practice with CQC registration we are familiar with the needs of our V300 students and offer ongoing support and guidance.
Please complete the form below and upload your university application form A deposit of £250 is required at the time of enrolment to reserve your place deducted from the total fee. We will complete the required sections on the application form/s and return them on receipt of the deposit which is  non refundable  if you do not proceed. We will however complete up to five applications.
Both Martyn & Sharon have university recognised teacher status and each have a formal teaching qualification and an MSc in Non Surgical Aesthetic Practice. Sharon is an Advanced Level Nurse Practitioner Credentialed by the RCN. Martyn & Sharon King are the founders of ACE Group helping practitioners with the management of complications.
Cost of this service £3000 inc VAT